SEO Consulting Services
Imagine what one hour of industry-leading expertise can do for your business. From a limited time, I've opened my calendar to a limited number of consultations from 8 a.m. to 1 p.m. Pacific Standard Time. Watch the video below for a personal introduction.
As an Internet marketing veteran and SEO Expert, I have been training agencies for nearly a decade on how to optimize their and/or their customers' websites. With higher ranking comes higher traffic, sales and lead volumes. I have trained over a dozen web/graphic design firms on the art of Search Engine Optimizing, nearly quadrupling revenue for the associated firms during the first three months of process implementation.
Request an Instant One-Hour Consultation
After this initial consultation, you'll have a fundamental understanding of where your website currently stands in the Search Engine Optimization process and will be provided with several best practices that you can implement immediately after the call to improve organic ranking in the search engines.
My Role in Your Online Marketing (by Steve Wiideman)
Just so we're both on the same page, my role in your strategy is to help you get the highest placement in Google for targeted keywords that produce leads and/or sales.
You should always be working with your own reputable web developer for web maintenance, adding video, creating a new page, etc. Whomever you choose will need to work comfortably with me to ensure that no changes made affect SEO efforts. The designer/developer should be comfortable communicating with me whenever site or page structure is affected or anytime internal or external links are involved. The SEO resource will be accountable to me for execution on deliverables; I've fired a dozen over the last two years.
Think of Me as the "Hub" of Your Online Marketing
When you complete the design of a new website, I'll mockup the comp for coding & verify the coding work for w3c & SEO compliance
When you add a new page to the website, I'll ensure it gets linked to correctly (intra & external)
When you add video, I'll help build the video XML sitemap for submission to search engines
When your link builder sends you his report, I'll scrutinize it & validate links
When your social marketing person begins his or her campaign, I'll integrate the SEO attributes
Before you advertise ANYWHERE, you'll check with me to get a tracking URL or dedicated page (such as yoursite.com/nbcpromo)
When your PPC manager delivers your report, I'll scrutinize CPA, CPC, Quality Score and ROAS
When we speak at weekly or monthly meetings, we'll be reviewing ranking, analytics, ROI and vendor performance
When you come up with a good idea that relates to your online marketing, we'll discuss it before taking action for optimal results
My Ironclad Guarantee

As a "White Hat SEO", it goes against my principles to ever guarantee ranking or to promise that I can control Google search results. After all, how can you promise something that you can't control. However, as it pertains to consulting, if you don't see improvements in organic traffic from search engines three months after implementing my recommendations, I will issue a full 100 percent refund – no questions asked. You will need to notify me upon completion of work and provide access to Google Analytics (simple enough, right?).
Show Me the Money, Steve
I love analytics almost as much as I love bragging about my clients' results while protecting their identities. Take a look at a few of the screenshots from Google Analytics to get a feel for what my time is worth. Pay attention to the dates please.
This client's total investment with me has been approximately $10,000 from August 2010 until May of 2011.

This client's total investment with me was under $1,000, with only three consulting calls to provide guidance to the internal marketing and technology teams. Pay attention to the conversion optimization as well as the Per Visit Goal Value improvement. Concerned about the quality of leads from my recommendations? Here's why you shouldn't be.

This client spent one year with me, holding one strategy call per month at $350 per call, for a total investment of $4,200. Do the math on the ROI.

Schedule a Call with Me Now:
Order an SEO Strategic Plan
I also offer an exhaustive search engine optimization strategic plan that includes the following:
Obstacle Analysis Report (OAR)
Competitor Analysis Report (CAR)
Link Analysis Report (LAR)
Keyword Discovery Report (KDR)
Creative (Post-Penguin) Link-Building Strategy
Behavioral (Post-Panda) Content Strategy
Video SEO Campaign Theme Suggestions
Social Media Campaign Theme Suggestions
Please use the link below to purchase this SEO Strategic Plan now.
Content We Moved from Top10SEOTips.com
The content below is nearly seven years old. We left it temporarily to mitigate ranking loss. We may store it somewhere else on the website down the road just for a good laugh. Enjoy!
Hire an Expert in Search Optimization
An SEO Expert is charged with understanding the various algorithms of the search engines and to design and/or modify web pages based on the ever‐changing standards of Google, Yahoo and Bing, as well as many other major search engines. We do this so that our clients can feel confident that users will find them on the first page of any given search query. The biggest challenge in being an SEO Expert is competing against each other for the best positioning on the Internet. Everyone wants to be number one, so it's actually a good thing that search engines are now weighing in additional criteria outside of just quality content.
Imagine what would happen if every company had an SEO Expert, and every page was optimized exactly the same, following the most current standard for search engine optimization. In 2011, we are shifting our focus to training, teaching and building more free search engine marketing and optimization products that we know will help increase natural traffic to your website from inbound marketing. Consider this, when someone searches Google or Bing, they are looking specifically for what you offer. Whereas, if they click on a banner ad somewhere else online, it's most likely an impulse click, meaning there is a lower probability of actually converting that visitor into a paying customer. Attend one of our 90‐minute workshops to learn SEO online for only $9.95. Select the button above to get a complimentary pass to the first event in the series.
Features & Awards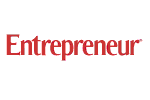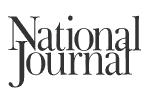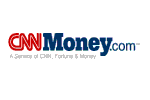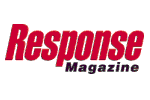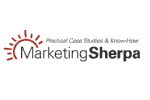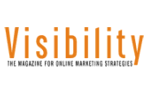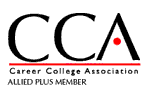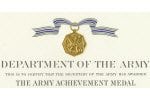 Beyond SEO
So we are proactive in helping our clients secure quality incoming links because link development is an important responsibility of an SEO Expert. We understand the value of providing the most relevant search result, creating pages users want to link to, and most of all the value of our integrity to what we do.
Even though we compete against each other, you'll still find us in social communities, collaborating and sharing ideas. Okay, most of the time our dialogue is more of an argument driven by ego.
But how can you call yourself an expert in any field without some level of ego? We are proud of our search engine rankings and strive to provide better stickiness in the results pages by pinging RSS readers, syndicating keyword‐rich content and building relationships that result in more links.
Affiliations and networking play a critical part in being an SEO Expert. It's our affiliates who post links for us and our network for which we solicit our services. Most of the time, we have to explain what SEO is multiple times to our clients, and frequently we SEO Experts give away our strategies in order to prove that we know our way around the world of SEO. But, in the end, it's our savvy that helps us drive incredible amounts of traffic to our sites and our clients' sites.
Past and Present Projects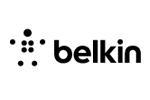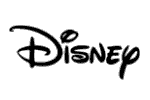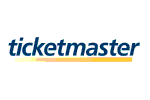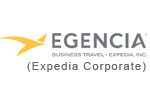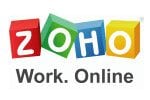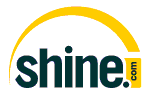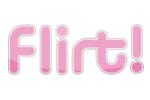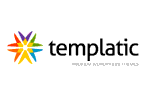 Expert Advice ‐ SEO Best Practices
Any SEO Experts you speak with should have some piece of literature they wrote themselves on the topic of SEO. They should provide you with a portfolio of sites and keywords targeted by each to prove that they can do the same for you. Both of these contingencies help define what each SEO Expert considers to be their SEO Best Practices, all of which should be ethical strategies for achieving optimal ranking in the search engines.
All Pages Should Conform With W3C Standards
Keyword Density Is Never Abusive
Always Include: robots.txt, sitemap.xml, & Privacy Policies
Keywords Are Prominent in the Title, META tags, & Headings
ALT Tags and Title Tags Are Not Forgotten
Nomenclature Is Fundamental to Being Indexed
SEO Expert Code of Ethics
Without guidelines, we have SEO chaos. By adhering to these guidelines, we mold them into principles; and principles are unbreakable. Being an SEO Expert means never spamming the search engines. It means when we optimize a web page for indexing. We do so understanding that the page being indexed is actually useful to those who find and read it.
If we go beyond just on‐page SEO and support our clients with link building strategy, we do so understanding that link farms and unrelated sites can get our clients penalized. "Black Hat" SEO will discredit our ability to get our clients indexed the natural or organic way. We are committed to being ethical and practical in our methodologies.
Search Engine Optimization Services
As my portfolio of websites increases, the amount of freelance SEO projects I take on decreases. Because each site I work on is representative of my SEO Expert abilities, I typically spend several hours above and beyond what I agree to in my contracts. Therefore, I have to limit my projects to businesses serious about their search engine placement.
Search Engine Marketing & SEO Support
As a leading SEO authority, my team is fully staffed with SEO Experts, Link Building Professionals, and now Google AdWords Experts ready to handle PPC audits and bid optimization. Standard SEO/SEM account management typically includes the following:
Over the Phone Consultations
Page‐Level SEO Analysis (if applicable)
Site‐Level Web Crawler‐Friendliness
Competitor Strategy Discovery
Competitor Back Link & Industry Analysis
Baseline Search Engine Ranking Reports
Discovery of the "Best Keywords" to Target
SEO Site Architecture / Framework Recommendations
Additional Ranking Reports (Post‐Launch)
Visit our Blog to keep up‐to‐date with what's new in SEO. It's where our team of SEO Experts help all types of businesses rank higher in the search results with practices used by Fortune 100 companies, SMB's and local businesses.
Imagine running your own SEO‐based website without the need for a programmer or webmaster.
Thanks to an open‐source platform called WordPress, we've uncovered a strategy that will allow any business to create their own keyword‐rich content in a way that can be syndicated, easily shared, and integrated with engaging video and other media. SEO in a Day is our newest, completely FREE, SEO eBook. If, after reading the step‐by‐step techniques, you decide to have us do the installation and customization, we do offer that service at a very affordable rate.
Thanks for reading our SEO Expert page. We look forward to helping you with your search engine optimization needs.