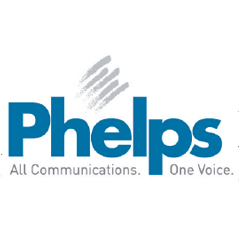 Phelps
Working with Phelps, a Santa Monica-based media advertising and (wildcard) agency can't be compared to anything we've seen before. Tight groups of team members are dedicated to specific projects/accounts rather than sharing resources across multiple accounts. The synergy and communication within these teams, like the upbeat culture there, is almost addictive, taking the phrase "liking your job" to a whole other level.
These elite teams of PR, content, paid media, paid search, and organic search, work together with clear guidelines, timelines and client expectations. With dedicated data analysts questioning and scrutinizing everything, results are dynamic and real-time, which we've never seen done before.
We were brought in to help enhance the current SEO infrastructure (which was already way above what we have seen with other agencies) and assist with procurement of talented SEO resources.
Procurement Support
Our team provided assessment questionnaires with our adjacent answers, helping internal recruiters ask the right questions and know the right answers. We sat in on second interviews and provided our feedback on which resources we believed would serve Phelps clients the best.
During the transition process, our team made sure Phelps had everything needed from an SEO standpoint, insuring work never got dropped and the engines stayed running at full speed.
Account Support & Thought Leadership
Phelps works with some of the world's most prominent brands, and many local names Californians might recognize, such as zPizza and SoCal Gas.
Our role has included strategic oversight on key projects where research, planning, and strategy were critical to the success of complicated SEO initiatives. We participate in recurring client calls, provide a second set of eyes, and do our best to help lay the groundwork for new projects, such as planning an SEO-infused content marketing strategy, transition from HTTP to HTTPS or migrating a website to a responsive platform.
Phelps clients include the brands shown below:























Call us today at 562-732-4417 to get started on your SEO strategy today.