SEO Case Studies from Big Brands
WCG Has a 100-Percent Client Success Rate
We're proud to state that every client who has executed our recommendations has seen improvements in paid and/or organic search engine visibility. We're assembling several client case studies to present on this page. In the meantime, please enjoy a recent webinar we lead with our friends at Search Engine Journal, where we discussed and shared case studies with a few of the brands we work with.
If you missed Search Engine Journal ThinkTank Webinar: Case Studies from Big Brands on October 28, 2015, you'll find the slideshow and free downloads below. We hope you found value in our multi‐location SEO tests, experiments and best practice walk‐through. More importantly, we hope you'll be able to use these to help build your own SEO strategy or be inspired to start the process.
Below is all the video and how to sign up for the free downloads from the presentation.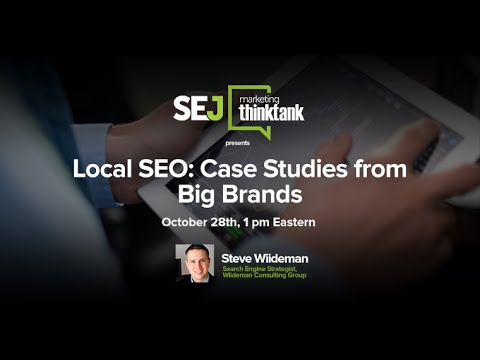 ---
Download Our Guides and Checklists
We've worked hard putting these together to help the world learn fundamental search engine optimization best practices. All we ask in exchange is that you give our free monthly SEO News & Advice Newsletter a chance. You can unsubscribe from the link in the first newsletter if you find you just don't have the time or don't like our content.
To get the download link, enter your name and email, and they're yours in seconds! Thanks for your interest and patronage!