C3 hosted some awesome speakers, but more importantly gave the Searchlight user community the opportunity to share thoughts and strategies. Also, Searchlight users had the opportunity to meet with their customer success managers and support teams.
3 New Releases for Conductor Searchlight
Competitive Intelliscope supplies the marketer with an analysis of competitors on one clean display. The tool shows where your brand stands compared to other competitors, and reveals opportunities where the brand can improve. Learn More
Audience Intent Explorer offers the marketer topic suggestions built around the target audience. These suggestions are based on the competition level, demand, and buyer cycle stages, which result in pinpointed content development. Learn More
Conductor CMS for Adobe Experience Manager is an integration that works in parallel with content development to show what SEO components are being used and ones that should be considered. AEM (Adobe Experience Manager) delivers real—time recommendations that can be accessed from AEM 5 or AEM 6. This integration can be used on staging and live pages. The integration saves time and of course adds tremendous value to the page and more importantly to the Content writer. Learn More
---
Highlights & Takeaways From C3
---
Big Brands & Big Names
An angle that many companies may overlook is the use of hiring an athlete to be the voice of a brand. The keynote session with Tina Wung, director of digital strategy & innovation with Anheuser-Busch, and Tiki Barber, Founder of Thuzio provided perspective from a big brand and celebrity point of view.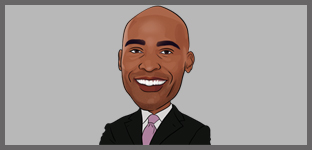 Passions, life stories, and fears are some aspects to consider when looking to hire an athlete or any other celebrity as a spokesperson according to Tiki. Keeping the brand goal and tone parallel with an athlete's life is key to long term benefits and reputation management. Finding the right influencer can be difficult due to budget constraints, but tools online such as Thuzio can help companies monetize the value of an influencer.
Find locally known influencers to help with a geo-targeted campaigns
Personal life of influencer reflects the brand tone and mission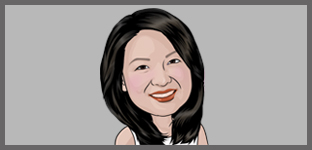 Tina Wung briefly talked about how Anheuser-Busch is experimenting with up and coming influencers online. The dangers of using smaller influencers is the uncertainty of how he or she will voice the brand. In order to reduce the risk of an associated influencer deterring from a brand's voice, is to attempt to use those who can relate or be at least be passionate about your brand's product or service is imperative.
When to Pull the Trigger on Content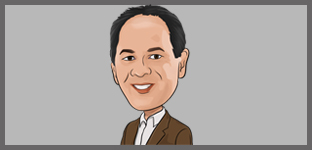 If you have ever attended a session with Grant Simmons, VP of Search Marketing for Homes.com, you most likely heard many cat references and saw snacks being given away. Grant talked about "trigger" moments, and how to use content to engage users during those moments. According to Grant, a "trigger" moment is a "I need" moment where users are compelled to conduct a search. Discover these "trigger" moments. Then target those moments with relevant and useful content is the key to a successful content marketing campaign.
Find what "trigger" moments your consumers have (surveys, analytics, etc.)
Research what users will search for after a specific search query
Google CTR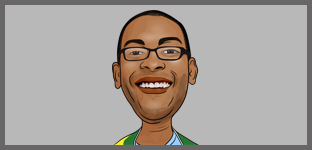 Wil Reynolds, founder of Seer Interactive had harped not to focus so much on just being "#1 in Google" but, stressed about being relevant for a specific search result for the user. Wil stated that he pays little to no attention to algorithm updates, instead focuses on how content can benefit a user better in a given category. Also, he shared some interesting statistics about Click Through Rate (CTR) of ranking results:
#1 Rank in Google has a CTR of 5%
#4 Rank in Google has a CTR of 1.9%
Social Media and Video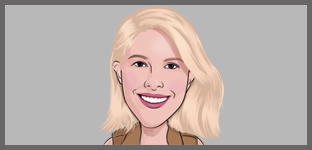 Lorelei Orfeo, senior video content manager at Birch Box, shared some great insights to consider when creating video content. She had stressed on how to create successful videos for social platforms. Here are three key takeaways from her session when creating and analyzing video performance:
Video on social should be 30-60 seconds long
Launch video on social before or immediately after it is on the website
First 3 seconds are crucial on Facebook for grabbing attention
Facebook: first 3 seconds a video is played counts as a view
Content Marketing Refined
Joe Pulizzi, founder of Content Marketing Institute shared some valuable statistics and tips for content creation and management. He had found that in his studies, 30% of content marketing is effective. A great suggestion that Joe had shared was to add an "Outcome" column to a content map. The extra column is used to understand "what did the reader get out of the content?" To improve the effectiveness of future content is to learn from past content marketing pieces, by monitoring responses and traffic. Here some key highlights from the keynote:
30% of content marketing is effective
90% of websites use content marketing
Monitor the results after a content launch
Establish a detailed content marketing calendar
Advertising on YouTube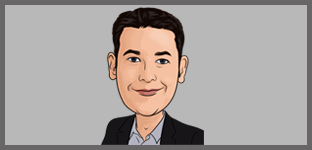 Mark McMaster, Global Brand at Google shared his thoughts and insights regarding YouTube. Mark had shared some interesting information about YouTube:
YouTube is the 2nd search engine
Use YouTube Search keyword tool
4 of 5 advertising skippable videos are skipped
He had heavily stressed the approach of building a campaign with mobile in mind first, not a big surprise given the recent updates with Google.
The Users of Pinterest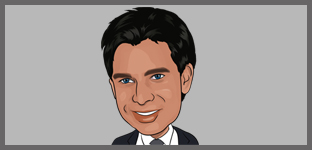 Vikram Bhaskaran, Strategic Partner at Pinterest, shared some interesting perspectives on how people use Pinterest. Vikram emphasized that the biggest difference with Pinterest compared to other social media platforms and search engines, is that Pinterest is a human-powered search engine. Which means that users" pins determine what is given more exposure in contrast to Search Engines that are based on algorithms. Here are some key points from Vikram:
People pin what is useful & pretty
Pinterest is a human-powered search
Pinterest owns 4% search market share
Duane & Bing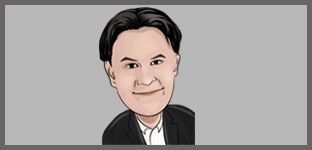 Duane Forrester, Bing Project Manager at Microsoft(at the time) shared some great pointers in regards to search and marketing best practices. Duane talked about how they had built out a larger user base for Bing by focusing their results around relevancy and usefulness. Also, Bing aims to visualize the data experience for its users. One thing Duane had discussed that seemed to resonate with the audience was the idea of selling experiences, not products. An example Duane shared was the GoPro marketing campaign, and how none of their videos stress the capabilities of the camera, but showcase experiences that were captured by the camera.
Sell experiences not products
Visualize data