On January 22, Debbie Hemley, a social media consultant and blogger wrote an excellent post describing "stuff you can do" to improve your social media activities. 26 things actually, and in no particular order. Even though my interest has always been natural SEO, I've been following Social Media Experts like Debbie and Warren Whitlock for quite awhile now.
After getting over the sheer awesomeness of the post, it occurred to me that many readers may have had a difficult time taking away anything truly actionable from the post. It happens at conferences, events, and on blogs. I'm sorry, but there was too much good stuff to not put these tips into an organized list.
Therefore, below is your Social Tips Action List shuffled up and super-enhanced by yours truly. Just want the copy/paste for your project management system? No problem – just click here to skip the fluff.
Social Media Campaign Setup Tasks
#1 Choose Your Networks
If you're marketing to consumers, consider starting with Facebook, Twitter and YouTube. If you're marketing to businesses, consider LinkedIn. If your audience is mainly tech geeks, Google+ is the way to go, hands down. If you're a local business, jump on the Yelp, Foursquare and Waze bandwagons before your competition realizes their potential.
Optimization Tip: Use a rockstar like Yeremia Poco of Bread'n Beyond to give your profile pages a transparent experience if they happen to navigate off your website and on to your business page. Choose nothing over trying to do this yourself. You're probably not a Twitter background expert and your followers will figure that out quickly.
#2 Build Your Editorial Calendar
Okay, I jumped to Debbie's #4 tip since #2 and #3 are ongoing tasks and we're in the setup phase. Building an editorial calendar for social media is easy, but does require some creativity. Use my Sample Social Media Tracking spreadsheet for inspiration. The tracker includes make believe content, post-launch tasks (such as sharing) and metrics that should inspire your creative team.
You might also consider Cadence9, my favorite tool for planning, queuing, and tracking social media campaigns.
In Debbie's #18 tip, she recommends having a round robin with your team. Unless your employer is Twitter, you're probably going to get a lot of huffy people who in today's economy are wearing 10 hats and do not have time to help come up with a fun social media campaign. Instead, why not spend $200 and ask 200 Amazon Mechanical Turk workers for ideas for $1 each? Or get 400 responses for $.50 each? I've done this before and have received a lot of great ideas.
In #22 she recommends having a unique voice and personality. Once you've decided on your campaigns, figure out a way to tie them all together with this "voice" concept. I'm a tech geek, so I can't help you much here.
Interviews with experts, recognition campaigns, and "How We Use X Tool to Increase Sales" videos are great ways to bait others to thank you and to get in front of their audience in a matter of seconds.
#3 Follow Twitter Lists
Another fantastic suggestion by Debbie (one even I never considered).
#4 Put Industry Contacts & Clients in Lists
Debbie recommends following your contacts and clients – I love it! She says it gives you the opportunity to read their news and to see first-hand what content is important to their business; and to comment.
Optimization Tip: Search for industry conferences to find experts (speakers, presenters, and keynotes) to follow and their lists to subscribe to. Then reach out to each of them and ask for advice on who to follow. Add everyone to their respective list or cirlce you've created. You did create circles and lists, right?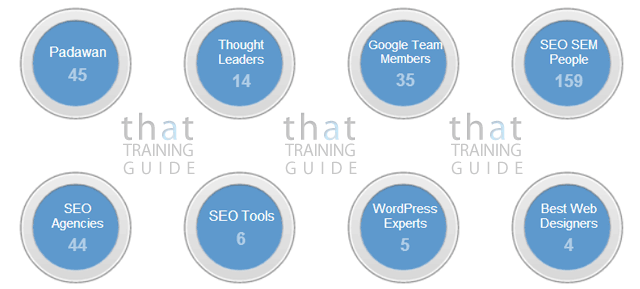 #5 Record Keywords to Write About
As it turns out, I know a thing or two about keyword research. I also know that social media isn't where you want to splatter commercial keywords in an effort to get a status post to rank within search engine results pages.
However, using commercial terms in topics (hashtags) can be helpful for users searching within the social networks, especially when they are in a question format.
Think about it. Last time you looked for a tutorial you used YouTube not Google, right? Solving problems is the best way to make friends and earn subscribers.
Consider using StoryBase.com to find specific questions about topics that are important to your business. See example below where we used the Question Filter in our research: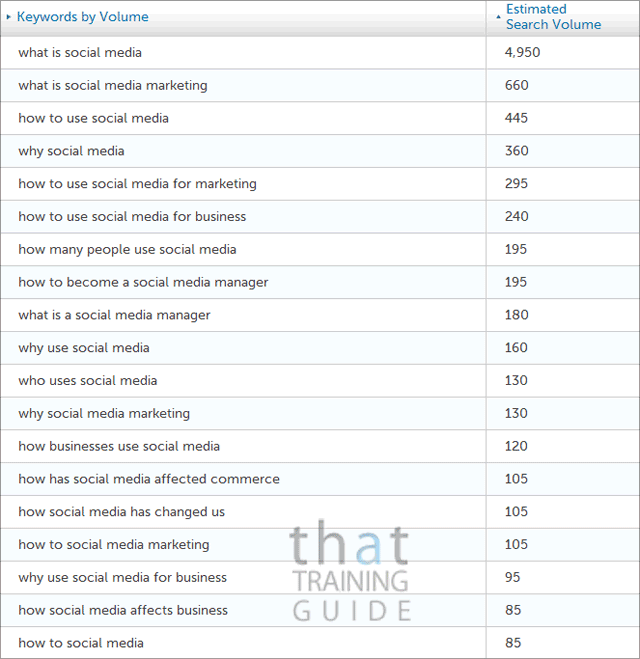 On that note, why not use keyword tools and topic tools offered up by the social networks?
#6 Establish Your Location Strategy
If you're serving a specific area or region, Neil Patel's awesome LSEO tips might not be the ideal list to improve your social media campaign as Debbie suggested; though optimizing your social profiles to include business Name, Address, and Phone Number (N.A.P.) is definitely a good tip.
Instead, consider following people in your area. Josh Catone recommended some great tools on Mashable to help you find Twitter users in your town. Do this quarterly to keep your list fresh. You did create a "Local People" list right?
Fast-follow with an invitation to come to a monthly Meetup.com group where you'll be entertaining local businesses and entrepreneurs with wine, music, networking and an elevator speech. Announce the meetings monthly (add to your editorial calendar above).
#7 Write Template Responses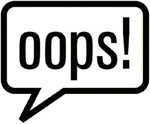 Debbie recommends being "quick on your feet" and suggests using social media tools to help you listen to what people are saying on social media. So once you've paid your first $500 bill to Radian6, you may have spent hours customizing responses to dozens of people on Yelp and other networks.
Plan ahead by pre-writing responses based on the negative comments and reviews you may receive. There's no way to do this for every potential scenario, but having canned answers might save you hours of writing from scratch.
#8 Setup Tracking and Management
Tools you might have heard us talk about on That Training Guide for managing your social media include Google's Wildfire (for enterprise paid social campaigns) and Curalate (for image-to-revenue tracking – great for Pinterest!). I also like to use Cadence9, BringShare, and good ole' Google Analytics. Use something, even if just a Google Spreadsheet. You'll thank us later.
---
Ongoing Social Media Tasks
Wow, only 8 steps to setup your social media foundation. That wasn't too tough. Next, let's create a "Did I?" list for your social media community manager(s).
Please note that this is a guideline, not a to-do list. It's perfectly acceptable to vary these ideas on a daily or weekly basis.
#1 Did I Build Followers Today?
For the love of God, please do not buy followers or use auto-follow programs. The Onion had a great video on this that will have you rolling on the floor.
Build new followers by recognizing them for something they wrote that you found useful, and by asking them questions. You might also try Rafflecopter or pickup a few good books on the topic. Might I recommend Twitter Revolution by my favorite social media author, Warren Whitlock?
Quotas are stupid. Don't do them and don't require them, period. It's not fair and it could lead to desperation, which leads to buying followers, which leads to bots following bots and ultimately The Matrix.
#2 Did I Curate 80% of My Sharing Today?
Debbie recommends using the 80-20 rule, whereby you share 80% of others' content and 20% of your own. I like it and I've seen it work.
At the end of the day, look back at the tweets, status updates, and shares. Did you get close to 80-20?
#3 Did I Elicit Responses Today?
I wouldn't change a thing here, other than calling out authority figures within questions every so often. This gets you in front of their audience and can generate responses from the authority figure themself.
#4 Did I Respond within a Reasonable Window?
Having 2 computer monitors can help with this and may cause ADHD in weaker-minded individuals. In all seriousness, I have two monitors, one where this is being written and another with SproutSocial open to help me monitor responses and messages.
If you're responsible for social, you are now married to your job. Download your respective social media apps and show your followers just how important they are by responding as quickly as possible.
#5 Did I Communicate and Educate?
Debbie's #21 tip suggests avoiding overload. I couldn't agree more. Don't post info about a meeting your going into, about your coffee or anything that might prevoke an unfollow or unlike. The Oatmeal has a great comic that pretty much nails it.
Did I…..
Darren Rowse's suggestions were so brilliant that I went ahead and made them their own items:
#6 Did I link to further readings on a topic someone shared?
#7 Did I include signup forms/newsletter subscriptions?
#8 Did I provide a contact form for questions they might want to ask?
#9 Did I provide free download targeting their need?
#10 Did I have active community of commenters or forum members?
#11 Did I link to social media/RSS subscriptions?
---
Your Copy/Past Lists
I'm sure there's more we can add, but now you have two very distinct checklists to add to your project management system: Setup and Daily Tasks. Here they are ready for your cut/paste:
Setup Tasks
Choose Your Networks
Build Your Editorial Calendar
Follow Twitter Lists
Put Industry Contacts & Clients in Lists
Record Keywords to Write About
Establish Your Location Strategy
Write Template Responses
Setup Tracking and Management
Daily Themes
Did I Build Followers?
Did I Curate 80% of My Sharing?
Did I Elicit Responses?
Did I Respond within a Reasonable Window?
Did I Communicate and Educate?
Did I link to further readings on a topic someone shared?
Did I include signup forms/newsletter subscriptions?
Did I provide a contact form for questions they might want to ask?
Did I provide free download targeting their need?
Did I have active community of commenters or forum members?
Did I link to social media/RSS subscriptions?
I'd like to thank Debbie Hemley one more time for really doing a rockstar job with her original post! I'm a checklist guy, and figured I'd share my lists with anyone who might also be addicted to them. This post is only half as good as the one on SME, I definitely encourage you to read it if you have time.
So what else would you add to these lists? Please share your comments and feedback below.