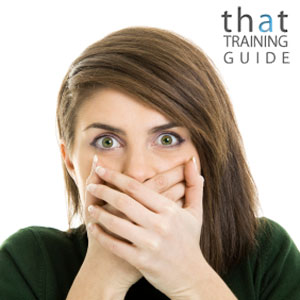 It's annoying to Google your name and have webpages come up for strangers that share your name. It's bad for business or your personal reputation if a person shares your name and has a shady past. I've had people come to me and explain that people didn't want to do business with them because they thought they were a criminal. This is an all too common occurrence but there are steps you can do to get more search engine exposure.
You can hire a company that offers a reputation management service. Depending on how common your name is you might have to. The more common the name the hard it is to show up on the first page of the search engines. (ie. Mark Smith, Jane Cooper) You may want simply try and do it yourself. Below are the steps to help increase your personal brand.
Establishing Profiles:
The first step is to grab all the social media profile you can. If you have the option use your name as the user id as often times this will help with increased search rankings. At the minimum you should list yourself with the following social websites:
Tip: Mane sure your actual name shows up in the title. It will do you no good to use a nickname or a screen name. All the major search engines provide a good amount of weight to the title of a page.
Each of these social media websites can be very powerful and often show up on the first page for many name searches. There are some tips on how to get them to rank better and I will cover them in the next section.
Linking to Profiles
The Internet is about links and has been for a long time. Search engines evaluate links and use them as a signal in their algorithms. It helps to link to your profiles and in most cases will increase the page you are linking to up.
So how do you get links to these profiles? If you have a blog you can link to your profiles from the About Us page or Contact Page. It helps to link to your profile using your name in the anchor text. For those of you not familiar with anchor text it's the words that are used to link to a website. ie. Google
If you are linking to numerous profiles via your About Page it can look spammy using just your name as the anchor text. I suggest you use a combination of your name and the social media websites name.
Example:
If you don't have a blog there are even some websites out there that allow you to create links that the search engines will count. BrandYourself.com allows users to create a free profile which you can use to link to your other social media profiles. They also will include your profile in their member directory.
Tip: Most social media websites allow you to link your profile together.
About the Author
Stuart McHenry is an internet marketing expert who provides reputation management services and consulting for McKremie.