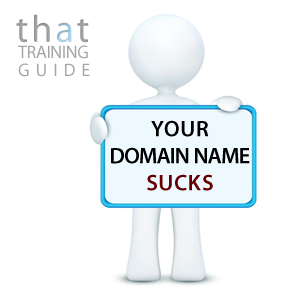 Search engine optimization as we know it is changing. Authenticated individuals and how they interact with content seem to be the future's largest ranking signal, followed by the quality of the content, how it's presented on any device and browser, and (losing ground) how it is linked to. Old school SEO geeks like myself keep with us our master list of ranking signals, many of which deserve to be retired. Using keywords in domain name, for example, was a technique we used with new projects where a brand didn't already have domain registered (start-ups, etc).
As we purge our passé criteria for higher ranking, we have to explore the current value of this technique, regardless of what I personally believe about the importance of brand, which I'll get to later. In this study, you'll find several questions asked to advanced search engine optimization specialists, and will learn why they still have "keywords in domain" on their SEO checklists.
As with any study performed in the area of search engine optimization, I always find it useful to get Google's opinion first and foremost. Therefore, here's your Matt Cutts video on the topic, where he validates my view on the importance of using keywords in a domain name as a way to earn higher search engine results placement, which can be summarized with "it doesn't matter, but if it did, it won't for long."
History of CTR Versus Keywords in Domain Name
Does it drive you nuts that your competition outranks your awesome content and more authoritative backlinks? Heck, they might not even be using that big competitive word you're going after in their HTML title, meta description or H1/heading tag; am I right? So why do they outrank you? History, plain and simple. If they've been around for awhile, it's likely that there have been years of searches that include their brand name with a keyword modifier.
Remember, some people actually go to the Internet already knowing about a business, simply to find a phone number or address, menu or pricing info, etc. As SEO's we tend to get caught up in thinking all of our traffic comes from keywords, but that's not the case at all. In fact, brand is one of the major influencers of authority. If you don't believe that even after Google's Vince Update and Penguin Update, they you might be misinformed.
Therefore, it's likely your competitor's click-through rate (CTR) history in the search results (not on or off-page SEO) plays a major role in their ranking for competitive keyword. So I asked the experts what they thought.
The search engine click-through history of a domain name in the search results is more important than the keywords in the domain name, yes or no?
| | | |
| --- | --- | --- |
| Response | Votes | % Votes |
| True | 9 | 40% |
| False | 13 | 59.1% |
Best Overall Domain Name
We use our websites for more than SEO. We use them for paid search advertising (PPC), which has a limit of 35 character, making MesotheliomaAttorneysinCincinnati.com unacceptable as a primary or target domain.
We also use our websites to represent our brand. If you hand someone a business card that says "Bazooka Records", that person isn't going to search Google for "record company in Los Angeles", they are going to look for "Bazooka Records". In fact, they may even type in bazookarecords.com right into the address bar. Many of you SEO's are balking already about how you'd 301 the brand site to the keyword domain; hey to each their own. The whole point here is to determine what's best for the company, not for Googlebot. Company and users first, search engines last; this is the creed of the white hat SEO professional, or is it?
Considering a new company in Los Angeles, with a brand name as "Jane Smith's Toy Store" (a made up name for the purpose of this survey), what would be the ideal domain name from an SEO, PPC and overall branding perspective?
| | | |
| --- | --- | --- |
| Ideal Domain Name | Votes | % Votes |
| www.janesmiths.com | 4 | 18.2% |
| www.janesmithstoystore.com | 6 | 27.3% |
| www.toystorelosangeles.com | 10 | 45.5% |
| www.jane-smiths-toy-store.com | 2 | 9.1% |
Those That Chose "Other" Replied with:
With a vanity url containing the brand redirecting to it. This can be used on business cards, marketing, etc.
Toys.com (I almost deleted this, but there's a message in the sarcasm)
If local: www.toystorelosangeles.com | If national: www.janesmithstoystore.com
I always recommend buying more than 2 names. So i would also get latoys or losangelestoys.com
Semantic Keywords
What if we took the example toy store brand, "Jane Smith's Toy Store" and it turned out their actual name was "Jane Smith's Toy Emporium"? This means the brand no longer contains the phrase Toy Store, and the owners will not change the name of their brand (I know you were thinking about it) because they are 4th generation and the brand has sentimental value. What then?
Same question as above, but Jane Smith's business name is actually Jane Smith's Toy Emporium – the keyword target is still "toy store los angeles".
| | | |
| --- | --- | --- |
| Ideal Domain Name | Votes | % Votes |
| www.janesmiths.com | 2 | 9.1% |
| www.janesmithstoystore.com | 4 | 18.2% |
| www.toystorelosangeles.com | 9 | 40.9% |
| www.jane-smiths-toy-store.com | 1 | 4.5% |
Importance of Keywords in Domains for Brands
A company's brand name does not contain a keyword, so it's not likely that someone would organically link to their website using keywords. How important to SEO would having keywords in the domain name be?
| | | |
| --- | --- | --- |
| Response | Votes | % Votes |
| Not important at all | 2 | 9.1% |
| Somewhat important | 10 | 45.5% |
| Very important | 9 | 40.9% |
| No opinion | 1 | 4.5% |
As a search engine user, which result for the query "dog food" you do you believe provides a better user experience without coming off as search engine spam? Which listing would you click on in Google based on only the URL (forget title and meta for now)?
| | | |
| --- | --- | --- |
| What Would You Click? | Votes | % Votes |
| www.buydogfoodonline.com | 2 | 9.1% |
| www.dog-and-cat-food-store.com | 0 | 0% |
| www.petsmart.com/dog-food/ | 9 | 40.9% |
| www.dogfood.com | 11 | 50% |
Those That Chose "Other" Replied with:
Our competitor who only has a keyword-domain as a strategy has remained untouchable
C'mon nobody just searches for "dog food" need a modifier (which isn't true)
Should Large Brands Buy Keyword Domains?
Should a company like McDonald's buy keyword domains for each of their franchise locations? Example: RestaurantAnaheim.com, FastFoodAnaheim.com, etc.
| | | |
| --- | --- | --- |
| Should Brands by KWD Domains? | Votes | % Votes |
| Yes | 3 | 13.6% |
| No | 19 | 86.4% |
The Big Question
When all is said and done, what does all the data above mean? What would an SEO expert tell you to do when you ask him if you should purchase a name with keyword in it as opposed to just using the name of their business? Let's find out.
What's more important to long term search engine optimization?
| | | |
| --- | --- | --- |
| What's More Important Long-Term? | Votes | % Votes |
| The brand name and brand authority earned through links from authoritative destinations | 9 | 40.9% |
| Keywords included in the domain name | 1 | 4.5% |
| Both | 12 | 54.5% |
| None or No Opinion | 0 | 0% |
Based on your experience (if applicable) AND considering the alleged recent loophole fixes to prevent keyword domains from having a handicap over domains with no keywords, what is your opinion on buying domains simply because they include keywords as opposed to creating a unique brand name or using the business's existing name?
Responses:
If you're starting from scratch, I say every little bit helps. And especially if you're starting an affiliate marketing or primarily a content site, then keywords in the domain is still a plus.
For my restaurant, Pizzalounge. Initially we had tremendous success with huntingtonbeachpizza.com since we were a new restaurant and only wanted visibility. Now that we have a web presence we need to reinforce our brand. We will switch the domain over to pizzalounges.com and convert huntingtonbeachpizza.com to a regional microsite that crosslinks back.
People link to you with your name. If your name is hotels.com … guess what, you can rank for hotels.
Exact Match Domains are as strong now as ever.
While keywords within the domain name is important, I believe the incorporating a unique brand name or business name is highly advisable. Everyone is going to try to put the keyword or keyword phrase in the domain somehow; However, by incorporating a unique name in the domain name as well, you can ensure that your domain will stand out from the competition.
I have had a site penalised where it had the keyword in domain. The only term that remained high ranking in search was that keyword. 70% of other traffic dropped off. It has since recovered but the keyword used in the domain is still the highest ranking term. If starting fresh, I would create the brand to include the keyword as long as it doesn't look spammy (no hyphens, locations etc in domain)
Yes, it brings something, but the internet user can see it and think you're a spammer. Then it's preferable not to use it or to use it with relevance.
It's likely to go back to having more weight, always do more
KWs in domain are still important for rankings. Even if now this factor is a bit less stronger then in the past, its weight is still heavy, especially for new sites. i think that the brand name in backlinks is where you should put extra attention now.
This depends on the context. Some businesses deserve at least local exposure and cannot necessarily afford to create the kind of marketing campaign necessary to create brand awareness in customers- which requires a lot of repetition. In these cases, it may be very appropriate and in reality, their only chance of survival in visibility, to use at least some keywords in the domain.
I think google will punish this way of acting in a future.
For me it all depends on the authority of the existing business name. If this business is unknown then I would prefer to buy a keyword rich domain name. If the business has enough authority, I would use the existing business name.
It's more important to use a branded domain IMO.
The authority of keyword domains can and should be diminished over time. It is no where near as important as the content of the site and the Social Signals that the site build up over time. The days if simplistic keyword orientation, including domain names is over IMHO 🙂
I create unique names by modifying keywords, like responsive > responsivizr
A search of any topic will soon show you that a keyword rich domain name is one of the top priorities.
Sources, Examples & Commentary
If your answers were based on research you performed online, please use the box below to paste in the URLs to the supportive web addresses so that we can include them in our study.
Responses:
Example: www.huntingtonbeachpizza.com www.pizzaloungehb.com (Vanity URL that redirects) www.pizzalounges.com (our original site for the Laguna Beach store. We have done nothing with this site yet.)
I cannot divulge, but we have several hundred EM domains we are using for relevance.
Sources: www.profesordeseo.wordpress.com
Did randomal check ups & a lot of conversations with other Local Marketing reputable experts from our industry.
Here's an example: Orange County hair extensions. The first organic result is http://hairextensionsoc.net. In my own practice, Brands have all but ruined the local visibility of real estate agents. A query for Houston real estate renders almost an entire page of syndication websites and almost no local realtors, even though they have ample MLS listings on their websites too. Syndicates like Zillow and Trulia have really hammered the value of brand recognition but be they wal-mart quality or not, the best realtors in town can't seem to beat them. How is that fair to local businesses? Honestly, it makes me angry to see such favor given just because some company spent bucket loads of money to create "brand." Google needs to remember that local businesses may actually provide a better service to customers in this scope. I suspect that is true in a lot of Google's preference for big brands.
have not yet done research per say, but it would be interesting to know what the researchers say.
Example: http://www.dumpstersource.com/
Sources: nbs-seo.com RegCharie.com seo-mentoring.com
Conclusions
Obviously I was disappointed to find out that I'm only SEO in the universe who believes in the power of brand and that many of my peers would have businesses like JC Penny change their domain name to JCPennyClothesStore.com, or worse, JCPennyClothesStoreinLosAngeles.com.
I had a funny thought once (okay maybe more than once), that I was driving down the main strip near my home, and as I passed my favorite restaurants, shops, and destinations, the signs transformed from Starbucks to Coffee Shop Anaheim, from Disneyland to Theme Park in Orange County, from Red Robin to family dining in Anaheim. It was funny, but depressing all at the same time.
According to the results from this survey, marketers are brainwashed into believing that if their domain does not contain a particular keyword, that they will be missing out on a core ranking signal, despite what Matt Cutts said in the video above about Google diluting the value of keyword domains.
My Answers – in Case You Were Wondering
CTR history versus keyword in domain: CTR history wins, hands-down (buy a keyword domain today for a competitive term and prove me wrong)
Ideal Domain (for both relevant questions): JaneSmiths.com (I could rock display URLs in AdWords with this one)
Importance of SEO for brands: Not important at all (look at eBay, Amazon, Buy.com – hello?)
Best domain for dog food query: www.petsmart.com/dog-food/ (search "SEO Expert", analyze my URL)
Should McDonald's have FastFoodAnaheim.com? Are you nuts? (no way)
What's more important to long-term SEO? The brand name & authority through links from authoritative destinations
Based on my experience: Brand rules, keyword domains drool
Help Me – Contribute Your Feedback
I'm throwing up all over this survey and really need you to cure me. Please use the link below to submit your feedback on the use of keyword domains as an SEO focus versus brand names as an SEO focus. Your feedback is the only thing that might change the scores above. If you're with me, tell me by participating.
Comments are also welcome; share your thoughts below.